home
The Little Go Book
21 Oct 2014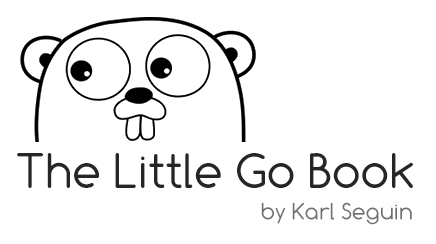 The Little Go Book is a free introduction to Google's Go programming language. It's aimed at developers who might not be quite comfortable with the idea of pointers and static typing. It's longer than the other Little books, but hopefully still captures that little feeling.
You can download the PDF, epub or mobi
The source, in Markdown, is available on github.